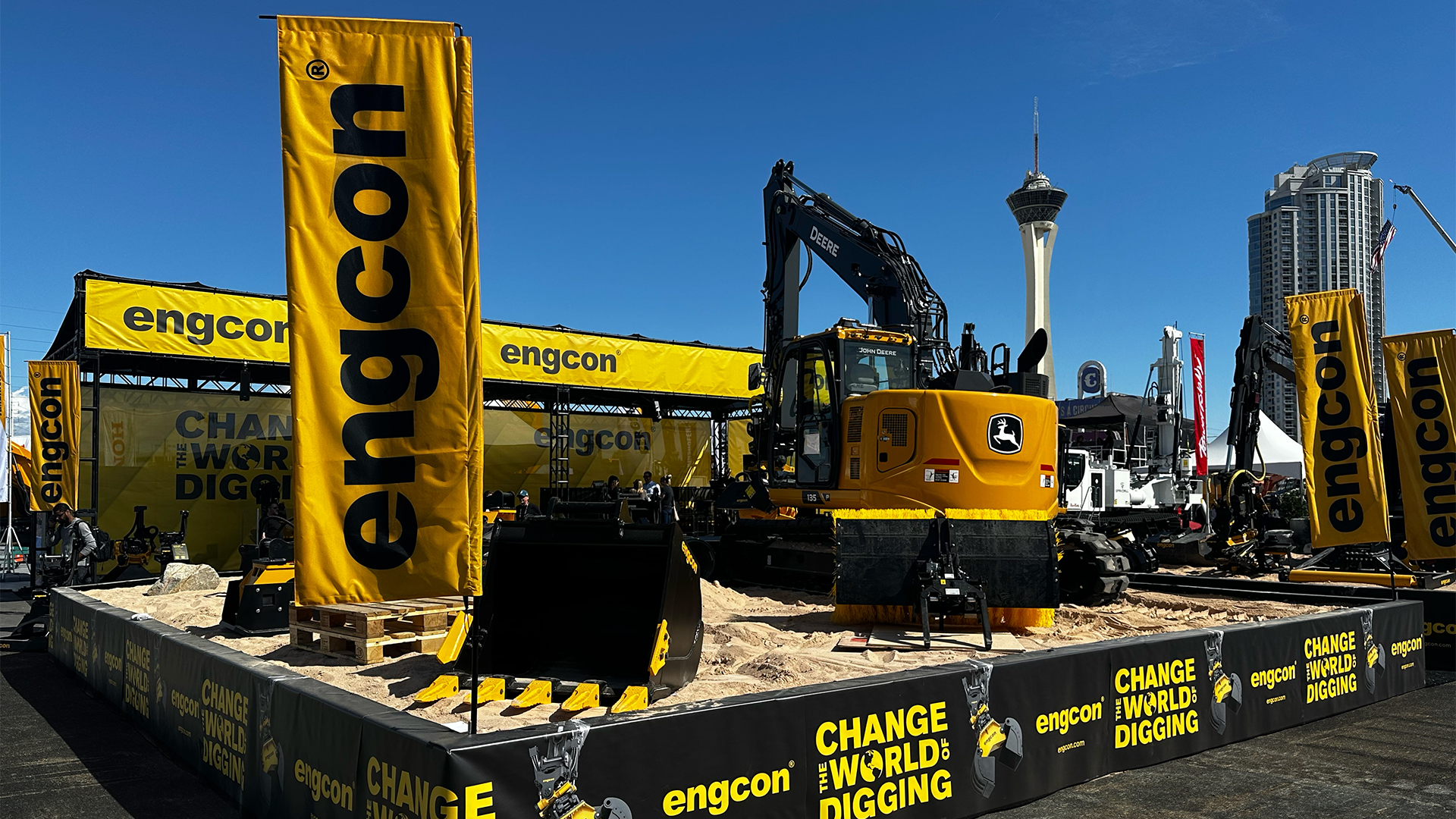 engcon´s interim report first quarter 2023: Record high net sales and profitability
First quarter 2023
Net sales increased 55 per cent to SEK 691 million (447); organic net sales growth was 48 per cent.
Operating profit increased 118 per cent to SEK 198 million (91)
and the operating margin was 28.7 per cent (20.4).
Order intake declined -30 per cent to SEK 408 million (582);
organic order growth was -33 per cent.
Profit for the period increased 102 per cent to SEK 149 million (74).
Basic and diluted earnings per share amounted to SEK 0.93 (0.45).
Events in the first quarter 2023
engcon strengthened its position in Norway with the start up of own operations through the company engcon Norway AS.
As of 1 February, Capital Group flagged that shareholdings in engcon AB corresponded to 4.99 per cent of capital and 1.62 per cent of votes.
On 15 February, Rototilt Group adjusted the damages claimed in its lawsuit to approximately SEK 200 million.
Between 14–18 March, engcon participated in the leading international exhibition Conexpo in Las Vegas, USA.
engcon committed to the Science Based Targets initiative (SBTi) during the first quarter.
CEO Krister Blomgren comments:

"We entered 2023 with a strong order book, which, combined with high production capacity and improved supply chains, yielded record-high sales. The full impact of price increases implemented in 2022 combined with stabilised material costs generated a strong gross margin. As part of our business model, we purchase components that we then assemble in our production. This business model, combined with our centralised support functions, provide us with the opportunity to quickly adapt operations based on the prevailing circumstances. This has a strong impact in periods of economic boom since our sales companies are able to increase sales and the activity level without any significant effect on the cost structure, which was demonstrated clearly by the strong earnings in the quarter.
Despite considerable uncertainty in the business environment with assessed lower volumes in the quarters ahead, we are not slowing the pace of our activities. Our business model – with capital-efficient production, a high rate of innovation and close contact with our end customers – provides us with the opportunity of adapting our operations. We are investing according to plan in our growth markets and to increase production capacity at our factory in Poland. It is more important than ever to market our products by participating in exhibitions, demo days and through interaction with end customers to meet future demand. By meeting the people who use our products on a daily basis, we gain an understanding of their needs, enabling us to continue to develop our products with the end customer in focus. This is how we are changing the world of digging."
Q1 presentation today at 10.00 CEST
The report will be presented by Krister Blomgren, CEO and Jens Blom, CFO at 10.00 a.m. CEST today at a webcasted telephone conference accessible via this link:
https://ir.financialhearings.com/engcon-q1-2023
To access the telephone conference, and thereby be able to ask questions, please register via the link below. After registration, you will be provided phone numbers and a conference ID to log in.
https://conference.financialhearings.com/teleconference/?id=200691
The presentation material and a recorded version of the conference will be available at www.engcongroup.com.
For more information, please contact:
Jens Blom, CFO
jens.blom@engcon.se
+46 76 147 45 77
This interim report comprises such information that engcon AB is obligated to publish in accordance with the EU Market Abuse Regulation. This information was published through the auspices of the persons named above on 28 April 2023 at 8.00 a.m. CEST.

engcon is the leading global supplier of tiltrotators and associated equipment that enhance efficiency, flexibility, profitability, safety and sustainability of excavators. With knowledge, commitment and a high level of service, engcon's slightly more than 400 employees create success for their customers. engcon was founded in 1990, headquartered in Strömsund, Sweden and address the market through 14 local sales companies and an established network of resellers around the world. Net sales amounted to approximately SEK 1.9 billion in 2022. engcon's B share is listed on Nasdaq Stockholm.
For more information, visit www.engcongroup.com